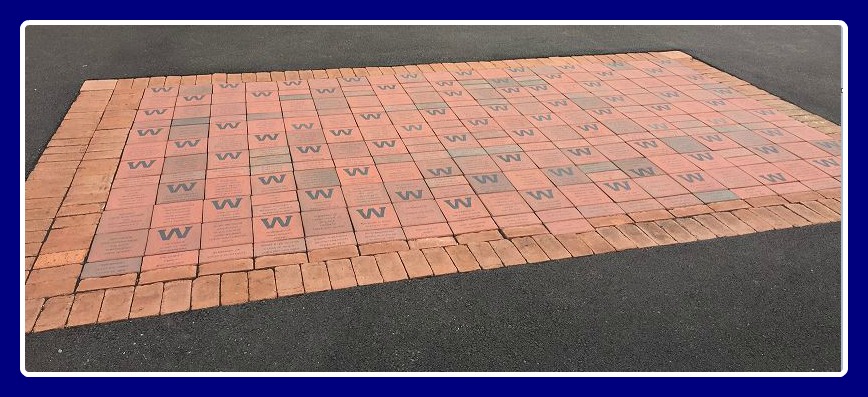 We are happy and proud to announce the renovation of Windber Stadium, home to wonderful memories for thousands of families in Windber and across the country! Be a part of this once-in-a-lifetime project by donating a brick that honors your favorite player, your family, teachers or your class.
The bricks will be placed at the entrance of the Windber Stadium.
Orders for Spring 2018 installation are on sale now!
Ordrers must be placed by February 28, 2018 for Spring 2018 installation.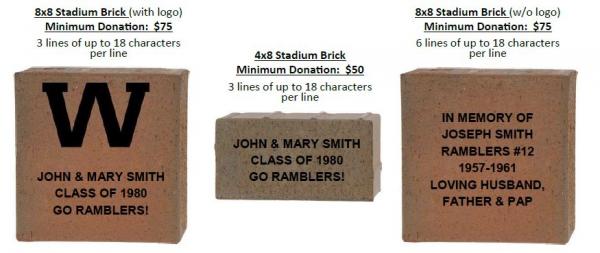 How to Order:
Place an order for your Windber PRIDE Legacy brick.
Ordering is easy. Just follow the simple steps below to purchase your personalized or commemorative brick. There are four options to choose from:
Payment Options:
Pay online by credit card
(Visa, Mastercard, American Express or Discover) or personal check.
Please make checks payable to Windber Area School  District and mail to: Pam Gyurik,  Windber Area School District, 2301 Graham Avenue, Windber, PA 15963
or
Drop off at the Superintendent's Office at the HS/MS.
If you do not have access to online ordering, a printable brick order form is available at www.windberschools.org or at the Superintendent's Office.
Questions? Please contact Pam Gyurik at 814-467-4567 x801 or pgyurik@windberschools.org