Community Food Pantry
Investing in Our Community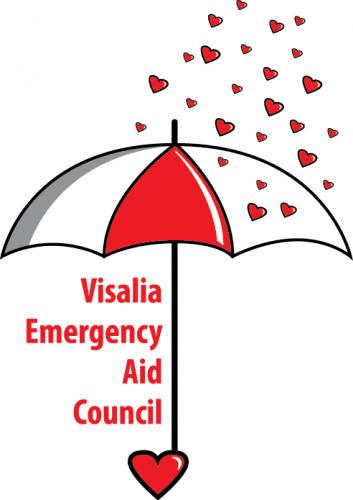 VEAC is asking for your help to build a new food pantry at our north Visalia location.  VEAC was founded in 1931 by a group of private citizens concerned about the large number of dust-bowl immigrant families migrating to the fertile central valley looking for work and a future for their families.  We have an 85+ year reputation for serving low income households with care and compassion.  Each month we provide 800 households with supplemental groceries from our main pantry and another 300 from two mobile pantries in Goshen and Ivanhoe.
Over 1,500 children have food in the home each month thanks to the support of our community.   Our 1940's adobe brick and mortar building is much too small for our present level of service and does not meet any of today's modern building codes. The roof regularly leaks and we have no HVAC systems to keep produce fresh and volunteers comfortable.   Our current debt free property was purchased in 1972  when VEAC was serving around 200 families each month.  Today, families regularly line up out the door of our small, cramped lobby waiting for service during the hot summer months and cold winters.  Our new food pantry
warehouse will be 2.5 times larger than our current pantry, have updated electrical and HVAC, and, will allow VEAC to store a larger quantity of food, maximizing donations by allowing us to buy in bulk.  Our plans include a new family service office with adequate room for families to await service out of the elements and a small conference room where community partners may meet and provide resources on job skills, nutrition, parenting and financial management to our clients.  Your pledge or donation to construct a new food pantry will allow us to keep a greater stock of food on hand, allow bulk purchasing at reduced prices reducing deliveries and emissions.  A new pantry will allow VEAC to keep up with the needs of our community for many years to come.  

How to Order:
Just follow the simple step-by-step process below to place your order.
Be sure you are happy with your brick design as it will look very similar to the image on your computer when completed.

Payment Options:
Pay online with a major credit card (VISA/MC/AMEX/DISC).
Pay by check or money order.
Follow the on-screen directions during checkout.
If you have any questions, please contact
Liz Wynn at info@veac.org
or
Mary Jennings at maryjane@veac.org