"Project 711" - The Brotherhood Brick
"You've counted 'em, now you can buy'em"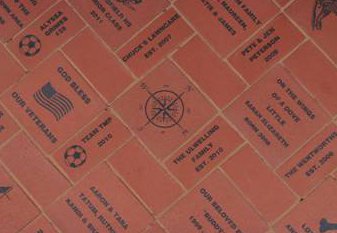 "Project 711" 
In order to build a solid foundation for life, "brick by brick" to support the future of Gamma Pi.
Please consider "paving the way" and be a "Trooper" by buying a "Brotherhood Brick" today! 
Our long term goal is "711" Brotherhood Bricks sold!
How to Order
Just follow the simple step-by-step process below to place your order.
Be sure you are happy with your brick design as it will look very similar to the image on your computer when completed.
**You may add a custom graphic to your order.**
Please email info@thatsmybrick.com with your custom image for approval.
Please include a signed and completed copy of the Letter of Agreement attachment below.
Please get the image approved by That's My Brick!® before ordering your brick.

Click Here for Letter of Agreement

** The Letter of Agreement is for legal Trademark purposes and is required before a custom image will be approved **
Payment Options:
Pay online with a major credit card (VISA/MC/AMEX/DISC).
Follow the on-screen directions during checkout.
If you have any questions, please contact Don McCoy at 469-688-3269 or donnymccoy@gmail.com