Agape Center NRV
Another Brick In The Walk
Helping People, Meeting Needs and Building Community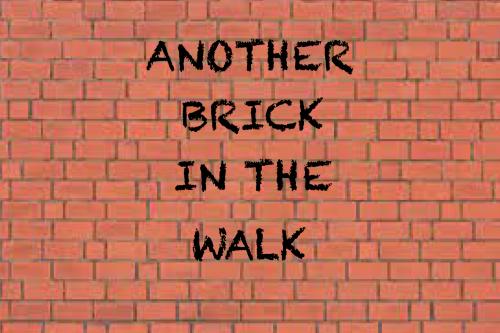 Agape Center NRV and That's My Brick!® have joined forces to raise money for our project! Agape Center NRV recently purchased the MCPS facility located at 1175 Cambria Street in Christiansburg.The new facility will allow us to greatly expand our services in the New River Valley.The proceeds of the "Another Brick In The Walk Campaign" will go towards renovating and updating the old school building and the adjacent warehouse that will house food, diapers, household items and furniture. The school house plans include a clothing boutique, 6 mentor rooms, new bathrooms and a new meeting space for our Getting Ahead Training Course and Celebrate Recovery 12-Step Program. Agape Center's heart is to serve our community by reflecting God's love through giving and acts of service. Our goal is to use the brick walk as an act of love to our community. We request that you choose a scripture or a word of encouragement to inscribe on your brick. What a wonderful way to greet our first time guest!  
This site automatically keeps track of our orders. If you choose to pay by check, please contact us as soon as possible to submit your donation.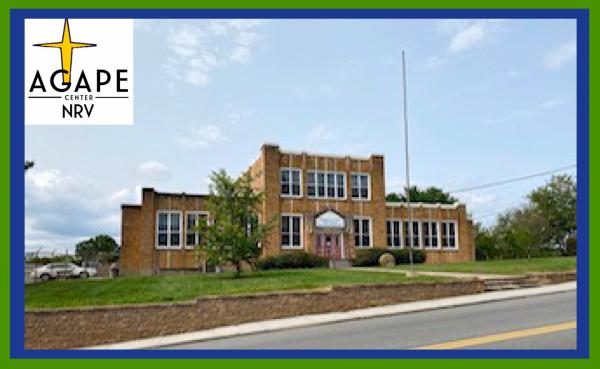 How to Order:
Just follow the simple step-by-step process below to place your order. Be sure you are happy with your brick design as it will look very similar to the image on your computer when completed.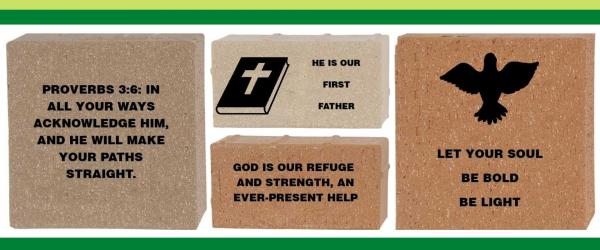 Payment Options:
Pay online with a major credit card (VISA/MC/AMEX/DISC).
Pay by check or money order.
Follow the on-screen directions during checkout.
If you have any questions, please contact
Brick Questions - Debra Macon at 540-302-8138, royalquil@yahoo.com
Payment Questions - Diana Trump at 540-357-2809, dbtrump@hotmail.com