The Peale's Buy-A-Brick Campaign
Every brick tells a story
Buy a brick to support the historic Peale Museum building, the country's first purpose-built museum!
Your brick, engraved with a name or message of your choice, will repave the "walk of honor" in the Peale's Pollinator Garden. Don't miss this chance to leave your mark on the Peale's amazing history for current and future generations.
How to Order:
Just follow the simple step-by-step process below to place your order. Be sure you are happy with your brick design as it will look very similar to the image on your computer when completed.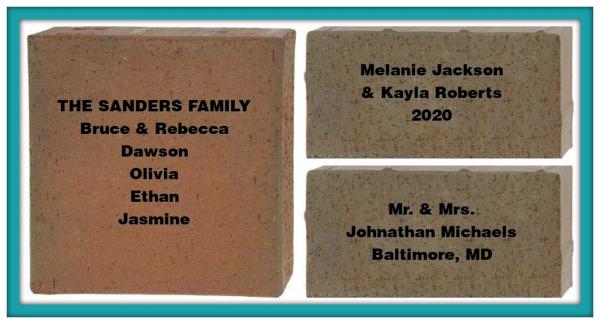 Payment Options:
Pay by check, money order, credit card, or PayPal
Follow the on-screen directions during checkout.
If you have any questions, please contact us at