Piney Grove Baptist Church
Garden of Eaten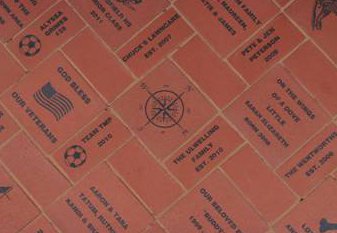 Piney Grove Baptist Church and That's My Brick!® have joined forces to raise money for our project! As we prepare to take the final steps to realizing this goal, you can help to make it happen with your donation and we will install your customized personalized brick.
This site automatically keeps track of our orders.
The Garden Ministry was a vision of one of our members who wanted to follow God's direction in Isaiah 58:10 - "Feed my hungry".  Following God's Will to feed the hungry the Garden of Eaten was established on March 02, 2013.  The goal of this ministry is to grow, harvest, and distribute fresh vegetables to those individuals and our local food pantries. The Garden of Eaten at Piney Grove Baptist Church wants to be the place families can come to not only to be fed physically, but spiritually, as God directed His disciple in John 21:15, "Feed my sheep".
 In order to make the garden self-sufficient and beautiful the committee is constructing a walkway to honor, remember or whatever you would like to say inscribed on a brick. Profits from your donation go directly to fund the Garden of Eaten Ministry.
How to Order
Just follow the simple step by step process below to place your donation. Be sure you are happy with your brick design as they will pretty much look like the image on the computer.
Payment Options:
Pay online with a major credit card (VISA/MC/AMEX/DISC).
Follow the on-screen directions during checkout.
If you have any questions, please contact Marie Hill at mhill5174@centurylink.net