The Campaign For Oregon Alpha
Building a Legacy for the Next 100 Years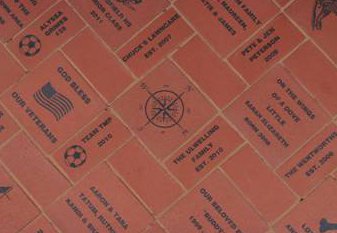 2015 will mark Oregon Alpha's 100th year on the University of Oregon campus. You were one of the thousands of Pi Phis who formed lasting friendships and created golden memories in the warm and inviting place we called home at 1518 Kincaid St. Please join your sisters in support of Oregon Alpha and make a contribution toward our future. With a donation of $500 dollars or more you can personalize your own brick which will be incorporated into Oregon Alpha's soon to be created Angel Garden. 

How to Order:
Just follow the simple step-by-step process below to place your order. Be sure you are happy with your brick design as it will look very similar to the image on your computer when completed.
EXAMPLES OF ORDERS: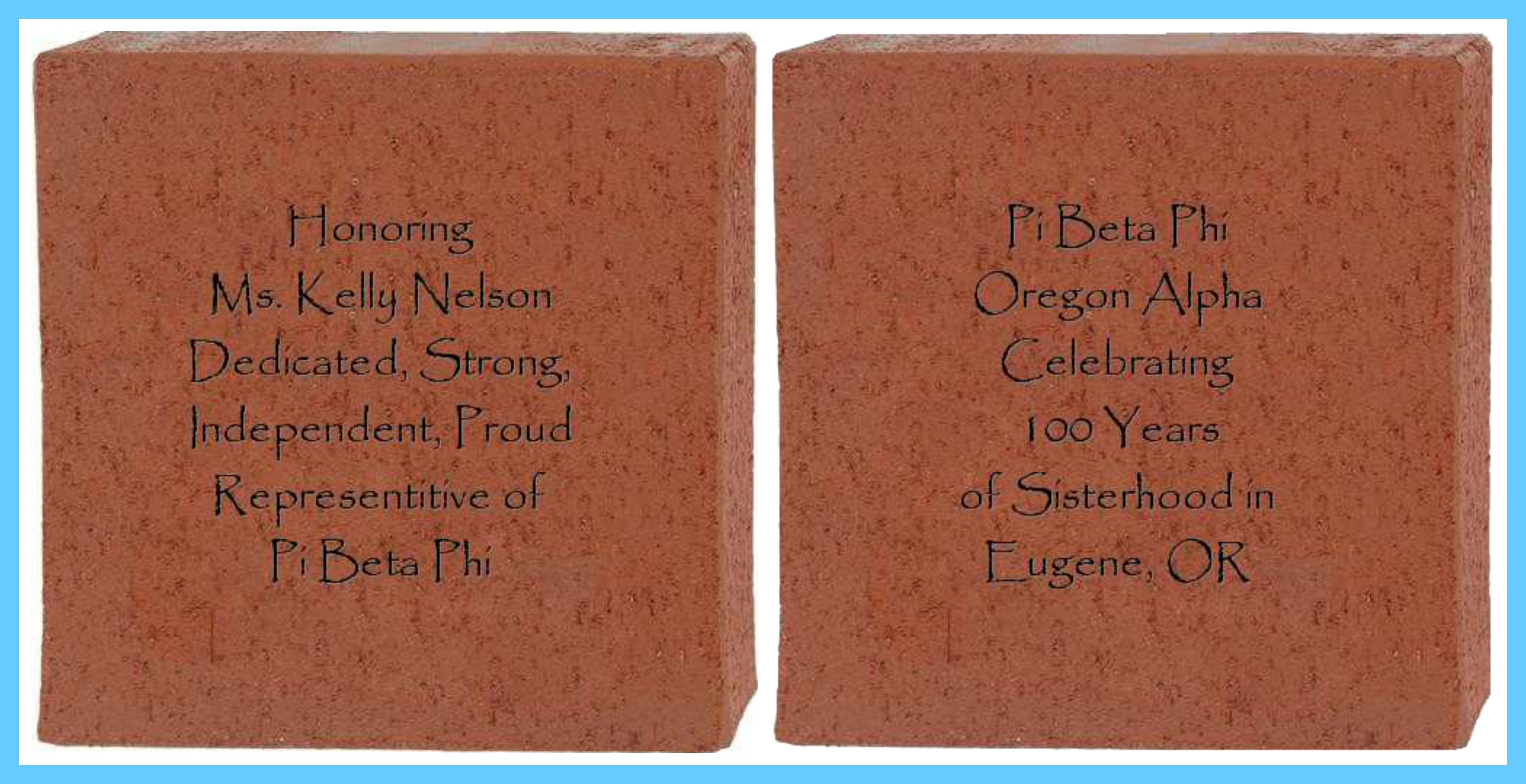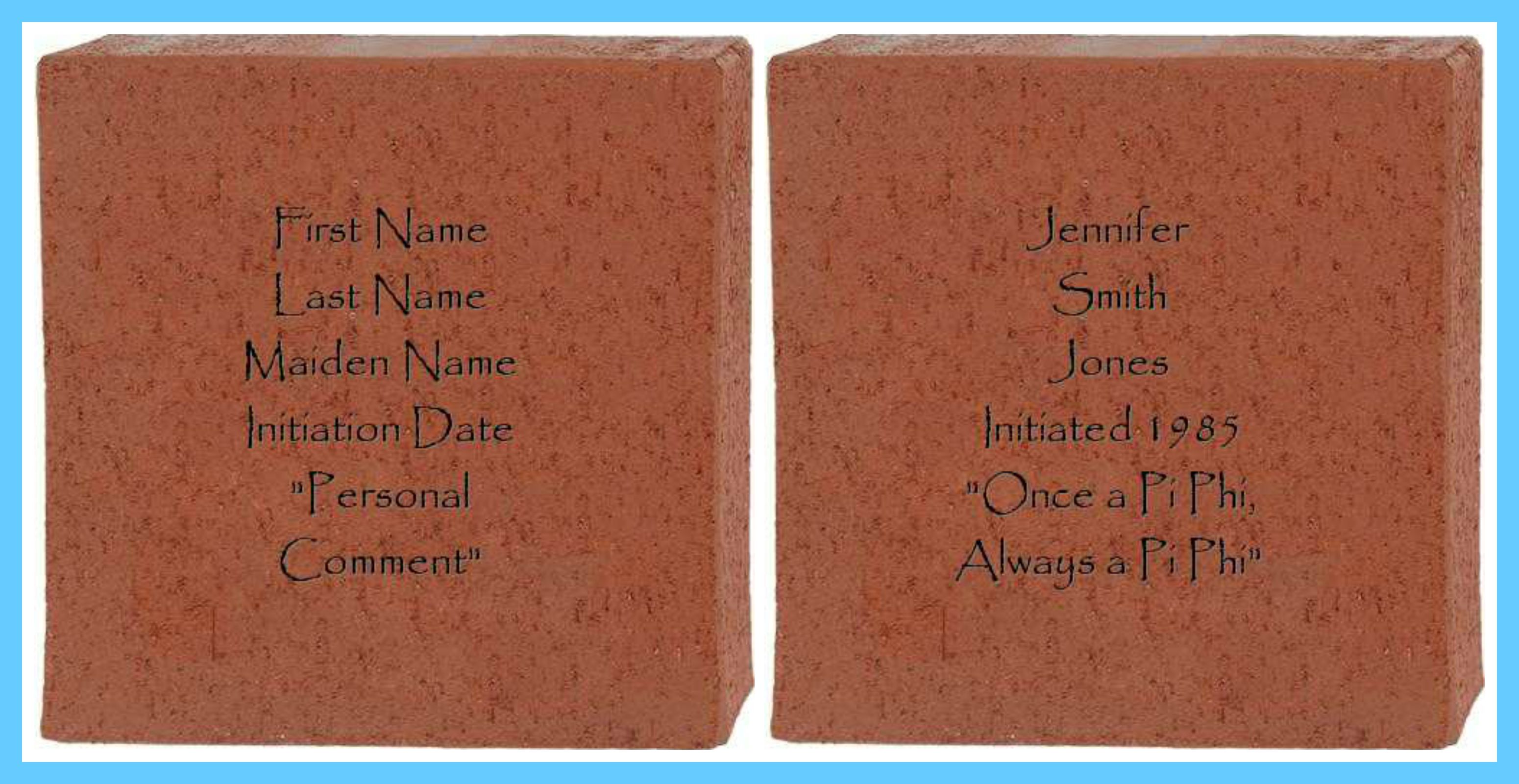 Donor Levels:
Centennial Circle (8x8 Brick) - $50,000 or more
Legacy Circle (8x8 Brick) - $25,000-$49,999
Arrow Circle (8x8 Brick) - $10,000-$24,999
Ring Ching Circle (8x8 brick) - $5,000-$9,999
Carnation Circle (8x8 Brick) - $3,000-$4,999
1518 Circle (8x8 Brick) - $1518-$2,999
Angel Circle (4x8 Brick) - $500-$1517
 **Additional Donations are accepted on our website**
Friends - $100-$499
Supporters - $1-$99

Payment Options:
Pay by check or money order.
Follow the on-screen directions during checkout.
If you have any questions, please contact:
Janet Clay at 541-270-2452 or janeteclay@gmail.com
OR Pam Borgman at 541-419-8377 or powdow6@gmail.com
OR Jan Halverson at 503-939-9335 or janniebird@gmail.com
** IF YOU HAVE ALREADY MADE YOUR DONATION **
Please disregard the link to our donation page at the end of the checkout process.