Main Entrance Relocation and Revitalization
Paving the Way to Patient Excellence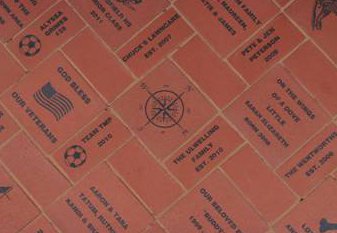 Phillips County Health Systems relocated and upgraded their primary entry location of the hospital to increase conveniences  for patients, caregivers, families, and medical specialists. Construction was competed earlier this month to add a paved drive in front of the new entrance to allow for increased accessibility with the addition of two drop off/short-term parking spots right by the doors. The new entrance is located on the east end of the hospital, which was formally the Outpatient Clinic entry and Long-Term Care before that. the addition of the patient loading area ensures safety and comfort for patients during poor weather or when physical mobility is limited.
Lining the new drop off area and leading from the parking lot to the main entrance will be a walkway constructed out of personalized bricks that can be purchased as a memorial for a loved one, to showcase a business or organization, or to recognize your support of your community hospital.
The funds generated from the selling of the bricks will be utilized to offset the cement work to add the drop off parking locations and if additional funds are raised, a circular and expanded drive will be considered as an addition to the current scope of the project.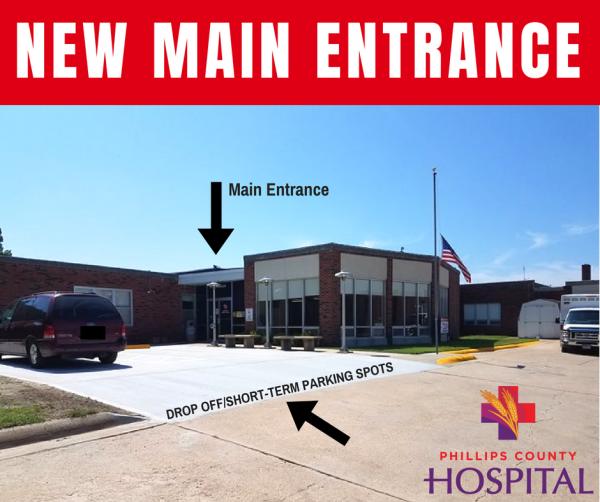 How to Order:
Just follow the simple step-by-step process below to place your order. Be sure you are happy with your brick design as it will look very similar to the image on your computer when completed.

Payment Options:
Pay online with a major credit card (VISA/MC/AMEX/DISC).
Follow the on-screen directions during checkout.
If you have any questions, please contact
Rebecca Flora 785-540-4927 or rflora@phillipshospital.org