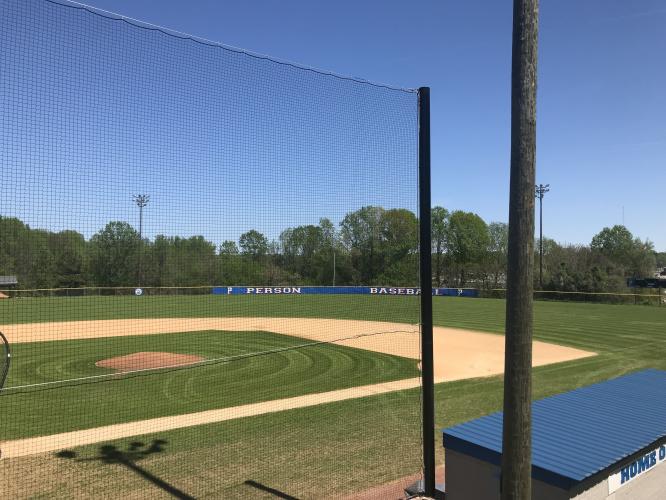 Back the Rock Brickway Campaign
Building a Legacy One Brick at a Time

The Person Baseball Program is excited for the opportunity to continue with renovations to the baseball field through a dedication to providing the best for our student-athletes. We welcome you in taking part in improving the area around the baseball field while also reminding the players of the support the community has for them and the legacy of the players that have come before them.
With your purchase of a brick, you can choose to highlight alumni, current player, or future player, honor a person you feel has been important to the program, or list your family members to acknowledge your support for the program. The new walkway of bricks will extend from the current concrete baseball towards the bleachers, creating a walkway of honor highlighting the strong baseball tradition in our community. 
How to Order:
Just follow the simple step-by-step process below to place your order. Be sure you are happy with your brick design as it will look very similar to the image on your computer when completed.
Brick with Personalized Graphic
**Add a Custom or Business Logo to your Brick**
Get your image APPROVED by That's My Brick!® before placing your order.
Please email info@thatsmybrick.com with:
1) Signed and completed copy of the Letter of Agreement attachment below
2) Black & White, High Resolution file of your Custom/Business Logo
3) Please notate that it is for "persons"
4) That's My Brick will notify you if the logo has been approved
with $15 custom graphic fee and it's availability to place your order 
*Approval Process can take up to 1 week
Click Here for Letter of Agreement
** The Letter of Agreement is for legal Trademark purposes and is required before a custom image will be approved **

Payment Options:
Pay online with a major credit card (VISA/MC/AMEX/DISC).
Pay by check or money order.
Follow the on-screen directions during checkout.
If you have any questions, please contact
Kyle Boyette at 919-427-7191; boyettek@person.k12.nc.us