Miss Helen's Private School
60th Anniversary
Our Never-Ending Story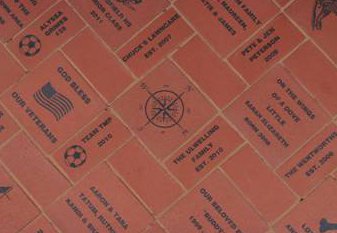 Miss Helen's Private School and That's My Brick!® have joined forces to raise money for our project! As we prepare to break ground and take the final steps to realizing this goal, you can help to make it happen with your donation and we will install your customized personalized brick.
This site automatically keeps track of our orders. If you choose to pay by check, please contact us as soon as possible to submit your donation.
Since 1954 Miss Helen's Private School has been providing a quality education to Tulsa families.  To date, her doors have opened to more than 10,000 children.  MHPS is more than a school, more than a business;  it is a family.   Miss Helen's vision of a nurturing environment where children could achieve their potential was brought to fruition with the opening of the first school house 60 years ago.  We are proud to honor her legacy and look toward our future in our 60th year.  We recognize that our success could not be possible without numerous community partners; from students and teachers to parents and local businesses.  Please join us in celebrating Our Never-Ending Story by purchasing your commemorative brick.
In celebration of Our Never-Ending Story and to memorialize your days as a part of the MHPS family we invite all friends of MHPS to purchase a commemorative brick.  These decorative bricks can be personalized with your name, school dates, business logo or personal message.  Your brick will be positioned at our front door entrance or walkway.      Come and be a part of Our Never-Ending Story by purchasing your commemorative brick today.  We encourage you to join us at the unveiling of our Never-Ending Story entrance in late summer.

How to Order
Just follow the simple step by step process below to place your donation. Be sure you are happy with your brick design as they will pretty much look like the image on the computer.
Payment Options:
Pay online with a major credit card (VISA/MC/AMEX/DISC).
Pay by check or money order.
Follow the on-screen directions during checkout.
If you have any questions, please contact Jayme Martin at 918-622-2327