Mary's Grotto
Fundraiser to Renovate the Parish Hall at St. Mary's Church
Celebrating the Centennial of St Mary's Parish, the fundraiser will raise money to restore the exterior marble statue of Mary moving her to the island in the front of the church. Honoring the parish both past and present bring Mary out of the bushes and into the light, creating a memorial to Mary with brick sidewalks, benches and renewed landscaping. 
At the south of the church, Mary's Grotto will create a meditation garden with several statues of Jesus, Joseph, and of course Mary along with other saints. A main walk with side paths to meditation areas in front of the statues will be created. Trees, shrubs and flowers will complement the Grotto, as well as provide shade to the church during our warm Summers months. 
The goal is to raise $500,000 to $700,000 to renovate the parish Hall in the basement of the church and build the grotto. 
This site automatically keeps track of our orders. If you choose to pay by check, please contact us as soon as possible to submit your donation.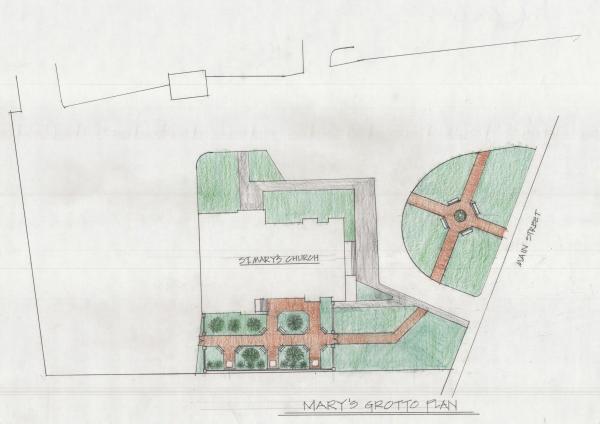 How to Order:
Just follow the simple step-by-step process below to place your order. Be sure you are happy with your brick design as it will look very similar to the image on your computer when completed.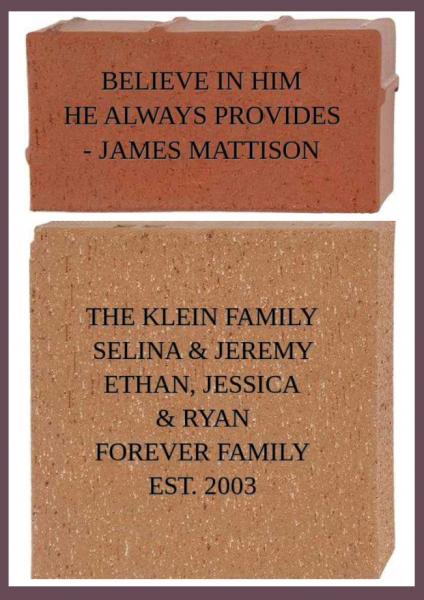 Payment Options:
Pay by check or money order.
Follow the on-screen directions during checkout.
If you have any questions, please contact
Joyce De Sousa at 508-992-7300 or marysgrottofairhaven@gmail.com