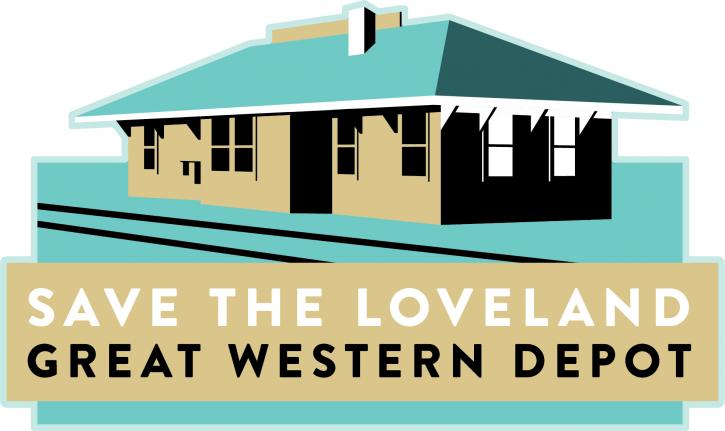 Loveland Historical Society
Preserving the Past for the Future One Brick at a Time!
A group of committee volunteers are working with the Loveland Historical Society, Loveland Historic Preservation Commission and Historic Larimer County to preserve and restore the two small Great Western Sugar depots located at Monroe and 10th Streets in Loveland, CO.  The goal is to move the depots approximately 80' directly south of the current location onto city property. A structural  and environmental assessments have been completed on the properties. Fundraising efforts will go towards mitigation of environmental hazards, complete plotting and site plans, design foundation, design site to incorporate depots, relocate the buildings and install a new foundation system.
We will be applying for grants to restore the buildings once they have been moved but we estimate $76,000 will be needed for this project. Any help is greatly appreciated. Bricks will be placed in the landscaping design around the depots once they are moved. Please purchase a brick to help SAVE THE GW DEPOTS. For more information on this project, see www.lovelandhistorical.org or our FaceBook page Save the Loveland GW Depots.  Thank you!
How to Order:
Just follow the simple step-by-step process below to place your order. Be sure you are happy with your brick design as it will look very similar to the image on your computer when completed.
Payment Options:
Pay online with a major credit card (VISA/MC/AMEX/DISC).
Pay by check or money order.
Follow the on-screen directions during checkout.
If you have any questions, please contact
Paula Sutton or Sharon Danhauer
at 970-776-0285/suttop2@yahoo.com or 970-290-0169/sadanhu@gmail.com