Glenhaven, Inc.
Helping Build Our Future One Brick At A Time!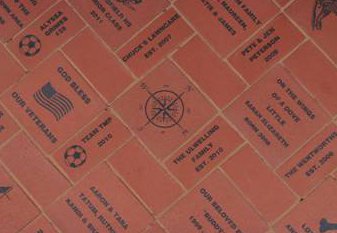 What an exciting time for Glenhaven!
In April 2015 we moved into our new facility.  Since then, our residents and staff have been getting acquainted with their new surroundings.  However, there are still a few areas that require funding in order to be completed.  We are reaching out to the community for help in hitting our $700,000 goal. Reaching this goal will allow us to complete every component of the building plan."
Since the fall of 2014, our fundraising committee has been working hard and has been successful in raising over $450,000. You can help us bridge the gap to our final goal by purchasing a memorial brick.
By purchasing a memorial brick you will be a permanent part of Glenhaven's history. A 4" x 8" brick(s) is available for $100 each. Your memorial brick(s) can be personalized in honor of or in memory of someone special or to highlight a business or company name. If you are interested in making a larger contribution there are several other naming opportunities available.
Please contact Glenhaven, Inc. at 715-265-4555 for more information.
How to Order:
Just follow the simple step-by-step process below to place your order. Be sure you are happy with your brick design as it will look very similar to the image on your computer when completed.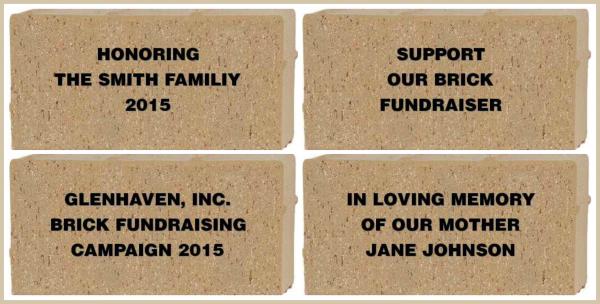 Payment Options:
Pay by check or money order.
Follow the on-screen directions during checkout.
If you have any questions, please contact David OR Ashley at 715-265-4555