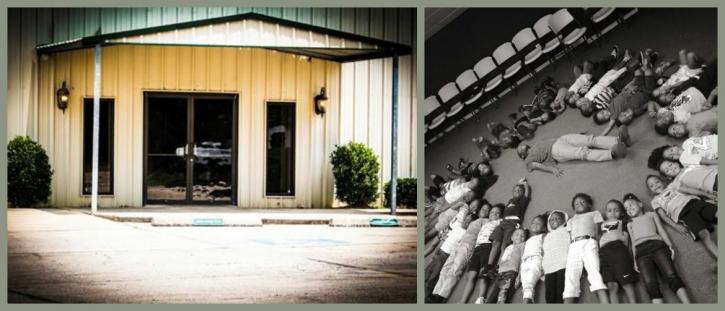 Faith Temple Legacy Garden
Stones Of Remembrance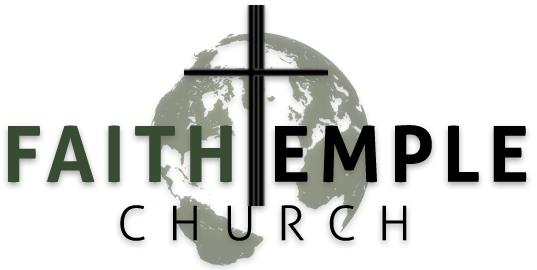 To the community, businesses, friends, families, and community leaders, you're invited to help us in our fundraising effort to purchase our new church sign. With the purchase of a personalized, engraved brick, your pride will be permanently set and prominently displayed in the church's Legacy Garden located directly in front of the church where the old sign once stood. Your purchase will not only become a permanent part of Faith Temple Church but will help to support our effort for years to come.

Faith Temple Church Sign
"With the addition of our brand new state of the art sign we feel that we will be able to reach many who may never enter a church. We want to display the love of God through uplifting and encouraging words to all that will view this sign.  Thank you for your donation to the Faith Temple " Buy-A-Brick Campaign."
Faith Temple Church is a recognized 501(c)(3) organization under IRS guidelines and contributions may be tax deductible. Please consult your tax advisor for more details.
How to Order:
Just follow the simple step-by-step process below to place your order. Be sure you are happy with your brick design as it will look very similar to the image on your computer when completed.

Brick with Personalized Graphic
**Add a Custom or Business Logo to your Brick**
Get your image APPROVED by That's My Brick!® before placing your order.
Please email info@thatsmybrick.com with:
1) Signed and completed copy of the Letter of Agreement attachment below
2) Black & White, High Resolution file of your Custom/Business Logo
3) Please notate that it is for "faithtemplejasper"
4) That's My Brick will notify you if the logo has been approved
with $15 custom graphic fee, and it's availability to place your order
*Approval Process can take up to 1 week
Click Here for Letter of Agreement

** The Letter of Agreement is for legal Trademark purposes and is required before a custom image will be approved **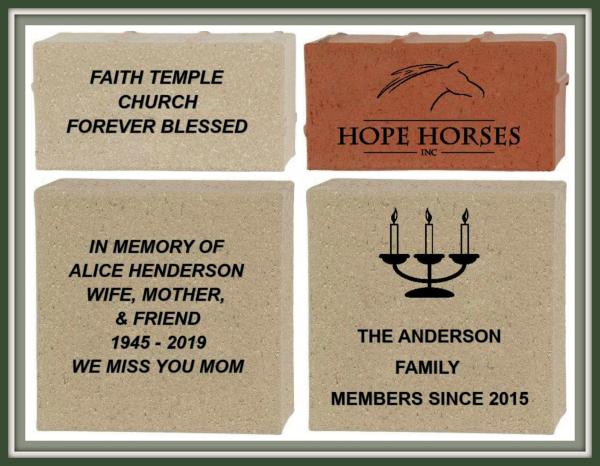 Payment Options:
Pay online with a major credit card (VISA/MC/AMEX/DISC).
Pay by cashapp($faithtemplejasper), check, or money order directly to Faith Temple Church.
Follow the on-screen directions during checkout.
If you have any questions, please contact Ray C. Lewis
at 409-224-0564 raycharleslewis@att.net