Missions 2019 GO SERVE!
Gather together, Grow in Jesus Christ, and Go Serve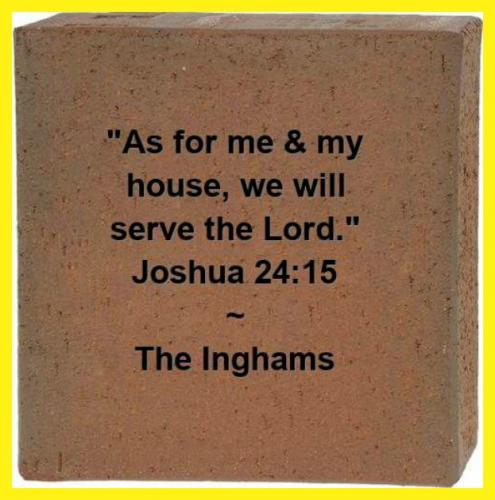 The Due West Missions Teams of 2019 Fund raiser.  These dedication bricks will be sold as individual bricks but when installed together, will become a tribute to our whole community of faith. Financial proceeds will be divided among the 2019 mission teams to assist with financial needs of the trip. Families may inscribe their brick with something of their choice about their family or maybe even a message to the reader. It is our hope that enough bricks are sold to create a patio area, courtyard tribute or walking path. (An option to purchase a brick to "Take Home" is also offered. These bricks will not be installed on the church property.) The new installation will be a reminder to all, that Due West endeavors to invite the community to Gather, Grow in Jesus Christ, and Go Serve.

How to Order:
Just follow the simple step-by-step process below to place your order. Be sure you are happy with your brick design as it will look very similar to the image on your computer when completed.
Take Home Bricks: Use in your garden, as a marker for your home, or put a scripture reference at your front door as a daily reminder when entering and exiting your home each day.
Order Deadline: April 30, 2019


Payment Options:
Pay online with a major credit card (VISA/MC/AMEX/DISC).
Follow the on-screen directions during checkout.
If you have any questions, please contact Deb Ingham
770-427-3835 / dingham@duewest.org