Warrior Walk of Valor
In honor of those who have served and in gratitude to who are serving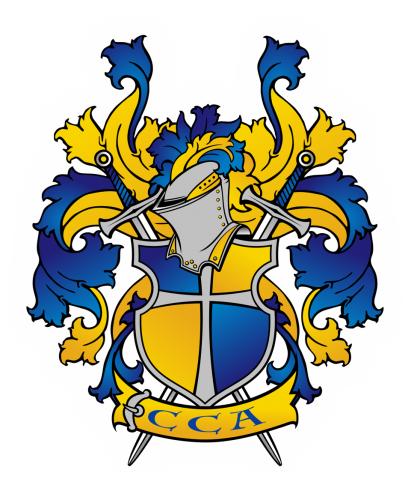 It is true when people say not all heroes wear capes.  Some heroes wear something better; a uniform bound with bravery and worn with honor. It is the military personnel and first responders that fight for, look over, and protect us from the wickedness lurking in the shadows.  Our senior class (of nine) at Canon Christian academy wishes to create a surrounding dedicated to those who have sacrificed and are offering their lives, for our freedom and safety.  It is our honor to honor them.  The senior class recognizes our school lacked an American flag out front and initially planned to erect one.  From there, our plan grew into the Warrior Walk of Valor.  Towering in the midst of this ceremonial monument will be a 50-foot flagpole proudly waving a 10 by 15-foot American flag.  A large stone, will hold a bronze plaque engraved with words and symbols to honor our heroes.  It is our vision to lay customized, dedicatory bricks as a walkway, with benches and statues incorporated in the display. We hope you will join us in honoring those who have served and thanking those now serving.  If you wish for you or your loved one's name to be within in this forever standing monument, please consider purchasing a brick or bricks.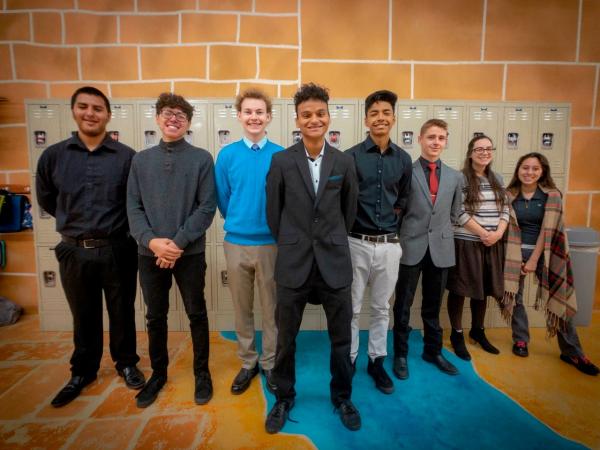 Order Deadline April 19, 2019
Bricks will be installed every Memorial Day
How to Order:
Just follow the simple step-by-step process below to place your order. Be sure you are happy with your brick design as it will look very similar to the image on your computer when completed.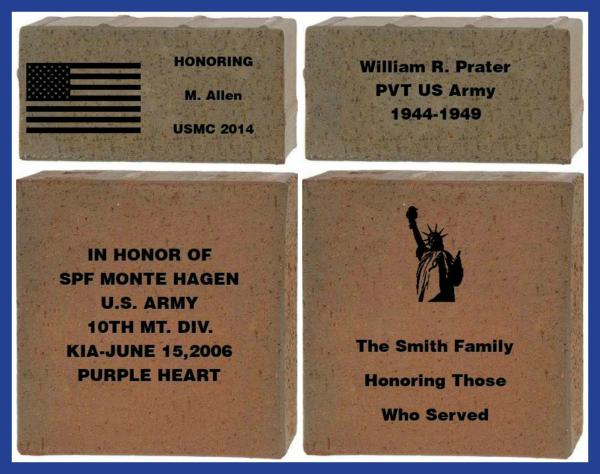 Payment Options:
Pay online with a major credit card (VISA/MC/AMEX/DISC).
Pay by check or money order.
Follow the on-screen directions during checkout.
If you have any questions, please contact Fundraiser at 505-854-4041