Black Wall Street Memorial
"10,000 BRICKS CAMPAIGN"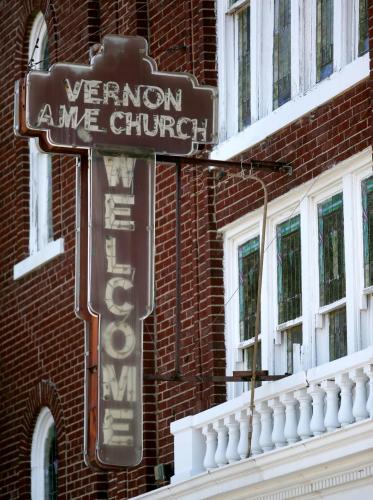 The Tulsa Community Remembrance Coalition will build the City's first comprehensive memorial dedicated to the hundreds of African-American victims of the Tulsa Massacre of 1921.  The Memorial will be located at Historic Vernon AME Church which sits on top of the only surviving edifice of the massacre.  The Black Wall Street Memorial will sit in the heart of the Historic Greenwood Business District, also known as Black Wall Street.  The Memorial will pay homage to the victims who were murdered, hung, beat, shot, stabbed, burned, thrown into mass graves, dumped in the river and left to be forgotten.  A large brick wall will surround the perimeter of the memorial.  This "Resilience Wall" will stand as a symbol of the resilience, strength, and spirit that allowed our ancestors to rebuild their community for years after the massacre with the help of neighboring Black townships in Oklahoma. We are asking that descendants of survivors, Black owned businesses, churches, non-profits, schools, and individuals help us build this memorial brick by brick.  We will need 10,000 bricks to make this a reality. Anyone who purchases a brick will have an opportunity to engrave their name or organization on that brick to honor the legacy of Greenwood/Black Wall Street!  The memorial is expected to be completed by April 2021 and ready for Grand Opening in May of 2021 to commemorate the Centennial of the Tulsa Race Massacre of 1921.

How to Order:
Just follow the simple step-by-step process below to place your order. Be sure you are happy with your brick design as it will look very similar to the image on your computer when completed.
Business Brick with Personalized Graphic
**Add a Custom or Business Logo to your Brick**
Get your image APPROVED by That's My Brick!® before placing your order.
Please email info@thatsmybrick.com with:
1) Signed and completed copy of the Letter of Agreement attachment below
2) Black & White, High Resolution file of your Custom/Business Logo
3) Please notate that it is for "blackwallst"
4) That's My Brick will notify you if the logo has been approved and it's availability to place your order.
*Approval Process can take up to 1 week*

Click Here for Letter of Agreement

** The Letter of Agreement is for legal Trademark purposes and is required before a custom image will be approved **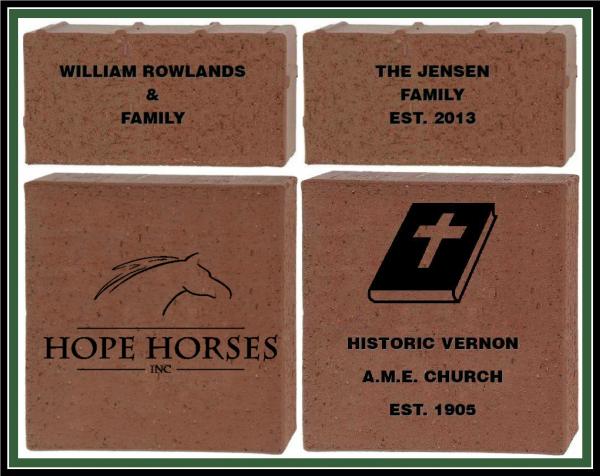 Payment Options:
Pay online with a major credit card (VISA/MC/AMEX/DISC).
Pay by check or money order.
Follow the on-screen directions during checkout.
If you have any questions, please contact (918) 921-4089