Fund Ballard's Future
Building a Legacy One Brick at a Time

Give back to the school that gave so much to you! Join the Ballard Alumni Association in showing appreciation for Ballard High School by helping to raise funds for capital-improvement projects, academic programs, artistic and creative learning opportunities, and Bruin athletics. When you give, you ensure Ballard will continue to be recognized throughout Kentucky as a leader in academics, arts, and athletics and the school that provides the best opportunities for its students.
The Ballard Alumni Association is offering a special opportunity to show your Bruin pride through our engraved-brick fundraiser. By purchasing an engraved brick, which will be placed at the entrance of our renovated, multi-purpose stadium, you join other Ballard alumni in helping to fund projects large and small and make Ballard the best possible learning facility it can be.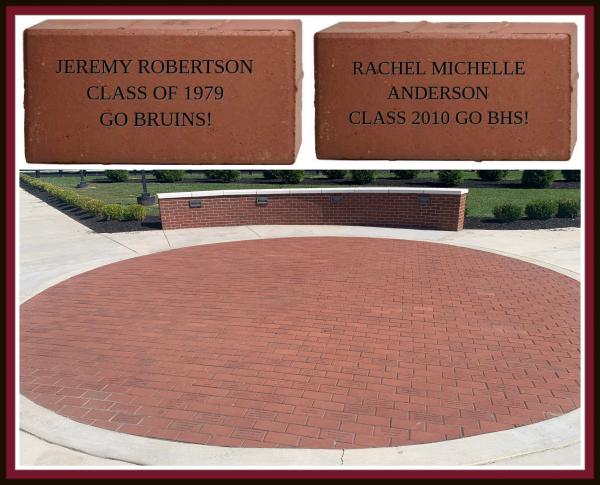 For alumni of the class of 2010 and earlier, contributions for each brick are $300.
For alumni in the class of 2011 or later, contributions for each brick are $200.
Orders are payable online with MasterCard or VISA.
Click here https://www.thatsmybrick.com/ballardalumni/design-brick.php to customize your brick today! We will create your brick and place it in the Donor's Circle along with the many other bricks purchased by generous alumni who have memorialized their recognition of the role BHS played in their lives.
Thank you for being an important part of the Ballard Alumni Association!