Holly Springs Veterans Park
"War on Terror" Memorial
Remembering Those We Lost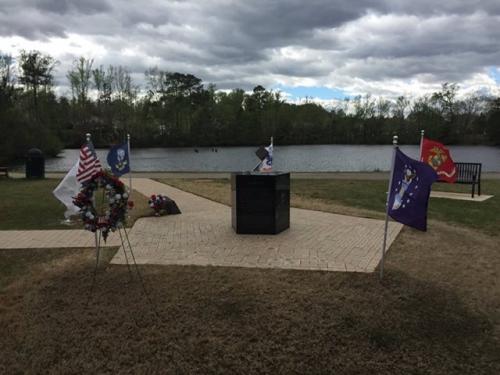 This memorial project started out as a Boy Scouts of America Eagle Project. A memorial dedicated to my brother who died in Afghanistan on December 14, 2011. Since its inception, it has grown into a "War on Terror" memorial remembering all those who have lost their lives for our country in Afghanistan, Iraq, & here at home on September 11, 2001. A memorial that could be situated in a common area for all to show their children, to touch a piece of World Trade Center steel, and feel what many Americans felt that sunny morning when we lost not only real estate, but innocent lives just doing their jobs. A memorial that could help us remember the military people who unknowingly search out the evil and attempt to protect us here at home.
I hope that you will buy a brick for this project, or donate a dollar or two, but when this memorial is dedicated, I want all to come see its beauty, and feel what I feel every day in its approval, design and eventual construction.
The Town of Holly Springs, North Carolina is where my brother was able to do his BSA Eagle Project, and I am grateful that the Town has embraced my idea, given me a chance to perform, and give something that will stand for years upon years, in a wonderful setting of Veteran's Park, Holly Springs, NC.
Buy a brick, or have your employer donate to this project that will benefit all in our community.
Thank you,
David Griffith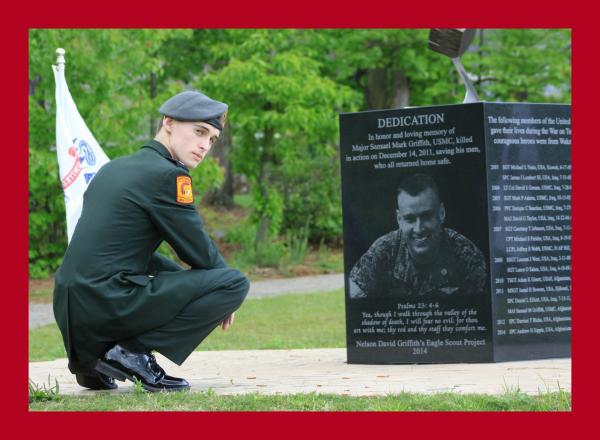 How to Order
Just follow the simple step by step process below to place your donation. Be sure you are happy with your brick design as they will pretty much look like the image on the computer.
*Monetary Donations - can be sent through PayPal dgwaronterrormemorial@gmail.com
or checks can be sent to DG War on Terror - PO Box 408 - Holly Springs, NC 27540 
Payment Options:
Pay online with a major credit card (VISA/MC/AMEX/DISC).
Follow the on-screen directions during checkout.
If you have any questions, please contact Sam Griffith at 919-805-2017